Craig Rutledge- Master BBQ Cook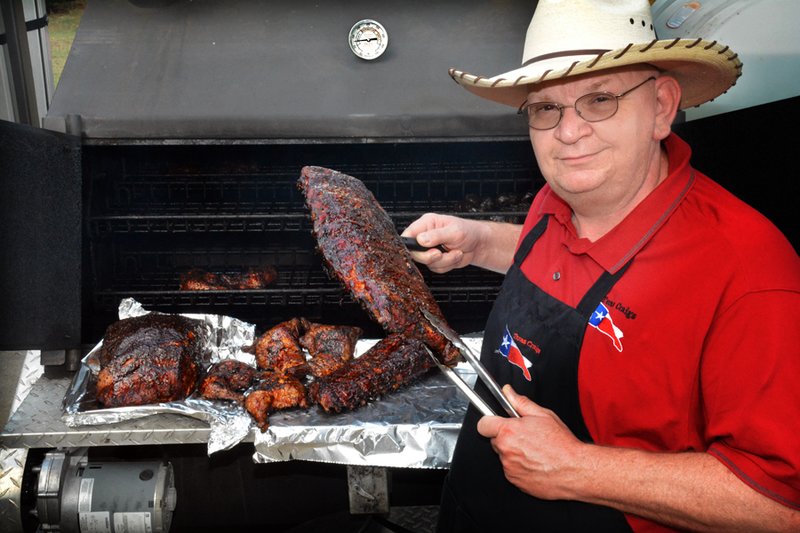 I like to eat, I love good food and in Texas that means one thing for sure, barbecue. I have spent years working with friends and family to come up with a seasoning mix that really gets the mouth watering, Texas Craigs is it. One of my true passions is cooking. I enjoy creating new dishes, tweaking an old recipe and occasionally I cook it as is, with a little Texas Craigs thrown in of course. There is a joy that comes from seeing eyes light up as their taste buds are savoring the flavor....

Renea (my wife) and I believe in giving back and you will often find us with our aprons on in a church kitchen or out by the pit for various local charities, cooking for a cause. We get to have fun, listen to and share tales from all across and snack a bit all while helping to do our part.

One question that commonly pops up is do we make this stuff at home and just put it into bags. The answer is "No", our seasoning and sauce is professionally blended, labeled and packaged by a company in Memphis, Tennessee. The seasoning and sauce recipes are ours then we entrust the spice company to take it from there.

East Texas, if you are in the neighborhood, just look for the smoke, and follow your nose to the aroma of tasty.

Thank you for taking a glimpse into the man behind Texas Craigs.





Craig Rutledge "Man of the People".

​